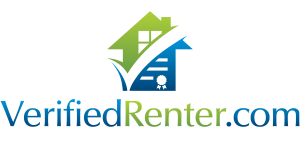 In partnership with VerifiedRenter.com, StandardRents proudly accepts and offers a Reusable Rental Application.
How It Works:

A Renter selects the Reusable Rental Application option, fills it out, pays a one-time fee, and provides all supporting documentation.
VerifiedRenter.com (VR) compiles and verifies all the Renter's information.
Once the credit and background checks and employment and rental verifications are complete, the Renter contacts VR with their desired properties.
When VR receives the property information, VR will contact each Landlord or Property Manager and send over an official "Renter Application and Report".
The Renter can use their reusable application at as many properties as desired.
For Renters:
Tired of filling out applications with the same information over and over? Tired of paying multiple application fees? Tired of waiting and waiting for a decision? Improve your chances and reduce stress and anxiety with the Reusable Rental Application.
Benefits
A Renter's verified information is sent to Landlords in a simple report format, making it easy for Landlords to make quick approval/denial decisions and decreasing wait time.
Save time and money! With the Reusable Rental Application, Renters can avoid filling out multiple applications and paying multiple application fees.
The Reusable Rental Application has a one-time fee of only $70 – less than the average cost of two separate rental application fees.
Make yourself stand out! Renters can differentiate themselves from other applicants by having all their documents in order and submitting their verified information in an organized format.
For Landlords:
Why spend time and money screening applicants who have already had credit checks, background checks, and verifications conducted? Don't make your job harder than it needs to be. Maximize your time by reviewing verified applicants to make a quicker decision and to find a Renter in a fraction of the time.
Benefits
As an independent third party, VR works with national, reputable screening companies to obtain the credit and background checks for Renters.
VR conducts the employment and rental verifications using a detailed, thorough process for accurate results.
Landlords receive Renters' applications and verified information in easy-to-understand report formats to allow for quick approval/denial decisions.